Your Rooftop and Year-Round Seasonal Threats
---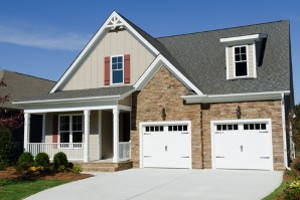 As a homeowner, it's important to be realistic about the care involved for your rooftop. This is the most important component of your home and it acts as the first line of defense against the elements.
However, failure to team up with a reputable roofing contractor and get the required care could lead to much more serious issues than you started with. In fact, neglect your roofing and you're likely to end up with the need for replacement before it should be time.
Yet, each time of year brings with it unique seasonal threats. It's important to be aware of the challenges your roof may be facing with the various seasons of the year.
Winter, Spring, Summer or Fall – Your Roof Needs Care Through it All
What's in store for you with the next approaching season? Keep in mind, you should be getting your roof inspections twice a year; once in the fall and once in the spring.
Aside from that, watch out for your rooftop and how it may be affected during the different seasons:
It's a common occurrence to end up with leaves in your gutters during the fall. Since your gutters impact your roof, gutter guards are a good idea. However, you still need to check that leaves aren't clogging your gutters because this can lead to a wide variety of problems. The biggest concern is clogs that cause water to spill over which stains siding, damages the roof, and sends water towards the foundation instead of away from it.
In the winter, heavy snow and ice dams pose the biggest threats. Of course, older roofing systems are at a higher risk, however any roof can succumb to the issues that winter weather presents. Make sure your home is properly insulated and get ice dam prevention in place and help protect your roof.
April showers bring May flowers, as well as possible roof repair needs. Heavy rains and even hail are common with spring storms and that can mean a lot of damage for your roof. Make sure your roof isn't compromised before the heaviest of annual rainfalls showers on you throughout the spring months.
Summer brings the threat of damage from direct harsh sunlight. Much of how well your rooftop holds up has to do with the existing ventilation system. Without proper ventilation, the heat gets much worse and that takes a more severe toll on your roof.
To find out more, give us a call. Contact our specialists at Goody's Roofing Contractors, Inc. for the best scenario results from a Wautoma roofing contractor.
If you're looking for professional metal roofing contractors in Wautoma, call Goody's Roofing Contractors at 920-787-7458 or complete our online request form.