Roof Types for Wautoma Homes
One of the most important decisions you'll need to make for your home is the roof type to use during a roof replacement or roofing installation for a new construction. The decision should be made very carefully, as it can't be undone or redone very easily, or very inexpensively. You should focus on your budget and the cost-efficiency of the roofing material, but you'll also want to consider how the material will look with your home's architectural style, and how much maintenance and repairs each roof types will require.
Our Wautoma roofing contractors can provide you with installation of several different kinds of roofing. No matter what roofing material you have or need, the professionals at Goody's Roofing Contractors will be able to give you excellent roofing services.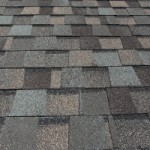 A majority of homes in the US have asphalt roofing. One of the most obvious reasons for this is that asphalt is the cheapest roofing material there is. But that's not the only reason, and asphalt roofing shingles can be an excellent choice for your Wautoma home.
At Goody's Roofing Contractors, our roofers can help you with installing asphalt roof shingles, and we can also help you decide if it's the best choice for a roofing replacement or installation based on your home's architectural design, your budget, and your cost efficiency needs.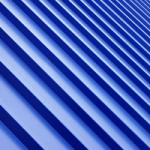 Standing seam metal roofing is the best way to provide your home with both beauty and protection. This type of roofing will provide your home with more protection than any other roofing materials, it requires less maintenance than other roof types, and it can be designed to have the appearance of several different types of roofing materials, so you'll be able to find the perfect kind of roofing for your Wautoma home.
If you're looking for more information on roof types that we install in central Wisconsin, call Goody's Roofing Contractors at 920-787-7458 or complete our online request form.