Reliable Montello Roofing Contractors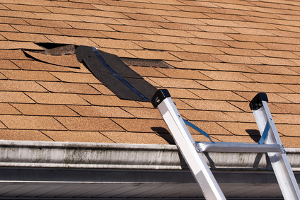 There's no more important part of your home's structure than the roofing, and keeping your roof in great shape is one of the best ways to ensure that the rest of your home is able to stay in good condition. Your roofing is the most important piece of defense that your Montello home has against weather and the elements, and it's also big part of your home's appearance and its energy efficiency. So when you need to have your home's roofing worked on in any way, it's very important that you hire a contractor you now you can trust with the work.
All of the Montello roofing contractors at Goody's Roofing Contractors are licensed, professionally trained, and extensively experienced, so we can guarantee you the absolute best roofing services possible at all times. Whether you need in-depth repairs, a full roofing replacement, or just a replacement shingle, our professionals will make sure you get the highest quality roofing services possible. We know how important your roofing is to your home, and we don't take our responsibilities lightly.
Give us a call today to ask any questions you have about the services we provide, or to schedule your appointment, and we'll be looking forward to assisting you.
What Our Montello Customers Are Saying About Us
---
I was most satisfied with Goody's professionalism and how the work turned out. I was treated fairly, and they did a good job. I would recommend them to anyone who needed roofing. I am glad I picked them to handle the job.
– David Montello, WI | Rated: 5/5
---
A badly worn shingled roof was stripped down to the wood and a whole new roof was installed. The owner showed up bright and early with the crew and began working right away! The owner came in and talked to me and introduced me to the job site supervisor. All very cordial and when I asked to do a couple extras, it was no problem at all! Very impressed with speed of work and quality!
– Bryan Montello, WI | Rated: 5/5
---
Recent Articles
Snow Retention Systems For Wautoma Roofs

As snow and ice builds up on a roof, it can slide down and fall on buildings, landscaping, building components, people, pets, or livestock. Higher pitched roofs are are often built in areas with cold snowy climates. Sliding sheets of snow and ice is more common because of the steep pitch of the roof. Sliding…

Read More

Top 4 Questions To Ask Wautoma Roofers Before Hiring Them

As a smart homeowner, you want to make the right choice when you need a Wautoma roofer. Hiring a roofer is something you want to treat just like you would to hire someone new at your place of work. Your main focus will be about the answers you receive during the interview and what you…

Read More

If you are looking for a Montello roofing contractor, please call Goody's Roofing Contractors at 920-787-7458 or complete our online request form.