Common Signs That You Need Professional Roof Replacement
---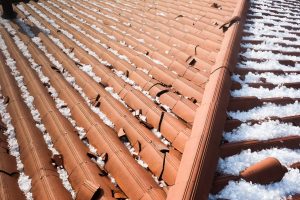 Is it time for roof repairs? You may notice something that seems off with your rooftop and think you need repairs. However, the truth may be that it's time for replacement, a more extensive, expensive, and labor-intensive project.
You don't have to worry about being misled when you work with reputable Wautoma roofing contractors like Goody's Roofing Contractors, Inc.. We help homeowners determine if they need repairs or replacement, and now we'll help you understand the difference between the two.
Will Roof Repairs Suffice?
It's true that homeowners are sometimes convinced they need roof replacement when repairs would have been enough. Of course, on the other hand, sometimes repairs would technically work but may not be worth the cost compared to replacing an older or severely compromised roof.
Here are a few things to know:
A leak or even a couple of small leaks are repairable. Too many leaks, severe holes, or leaks that have had time to result in significant damage require replacing your roof. A common example of this is hail damage, which can puncture even a newer roof enough to make replacement safer and more cost-effective.
Interior roof damage means that water has been able to reach the substrate and begins to cause rot and deterioration. In some cases, the roof may be repairable, but most of the time, it requires complete replacement.
Consider the costs and age. If repairs will cost 50% or more than the current value of your rooftop, replacement is the more financially viable option. Also, suppose your roof is nearing the end of its life cycle based on the type of material it is. In that case, it's advisable to replace it instead of throwing more money at repairs for something that may only last another year.
Seek Help From Experts
Locals know they can depend on Goody's Roofing Contractors, Inc. for quality expert care. We offer valuable feedback and superior workmanship.
Give us a call in Wautoma when you need advice or service from established local roofing contractors. We promise to exceed your expectations and deliver 100% satisfaction.