Why You Need Seamless Gutters
---
No Joints In Seamless Gutters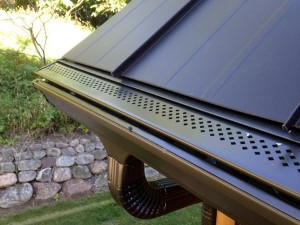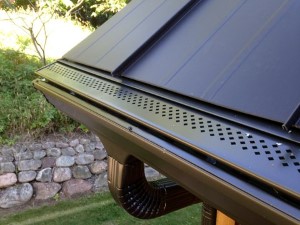 If you've been wondering why seamless gutters are best for your Wautoma home, there are good reasons. Do you have gutters on your home? Are they connected at joints along the roof line? If so, you have seamed gutters.
Any type of gutter system is better than having none. Gutters protect the home's foundation from water pooling. Without gutters, rainwater sits near the foundation and seeps underneath. The soil under the foundation erodes. Erosion causes cracks and shifting.
Do you have gutters on your home? Whether you do and need replacement or you need new installation, here is what you need to know about seamless gutters.
No Joints In Seamless Gutters
Gutter joints cause problems. They catch debris, causing blockages. They come loose. And they weaken the structure.
Seamless gutters don't need repair as often. They have no joints for debris to catch on. And the system is strong.
This is the main reason why contractors believe that seamless gutters are best. If you choose wisely now, you can avoid repairs on your home.
Seamless Gutters Look Sharp On Any Wautoma Home
Gutters with joints are unsightly. Not only do the joints take away from the smooth, clean lines of your roof, they often get loose and dangle.
Your Wautoma Roofers provide seamless gutters that give you a seamless roof line. In many cases, you can't tell they are there, especially if the color matches the paint. They come in a wide variety of styles to go with any home exterior.
Seamless Gutters Are Easier To Repair
When it comes down to it, saving money is important for everyone. Seamless gutters don't fall apart as fast as ordinary gutters. This boils down to lower gutter repair costs for you.
Seamless Gutters Work Right
Since there are no seams, the rainwater will flow down and away from your home as it should.
Seamless Gutter Guards
All gutters will get clogged with debris if there are no gutter guards. If you have seamless gutters or want them installed, think seriously about gutter guards. Gutter guards are very beneficial because they:
Minimize or eliminate gutter cleaning chores
Keep the gutters flowing properly
Minimize gutter repairs
If you would like to know more about Seamless Gutters in Wautoma, please call Goody's Roofing Contractors at 920-787-7458 or complete our online request form.