Honest Princeton Roofing Contractors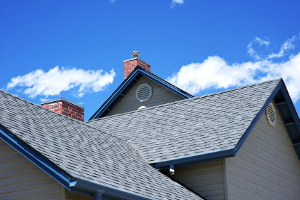 The roofing of your home is one of the most vital parts of its exterior, and keeping your roof in excellent condition is a huge part of keeping your home in great shape. Your roof is the first line of defense that your home has against weather and the elements, it's one of the biggest parts of your home's curb appeal, and it can have a huge effect on your energy efficiency. So when you need any kind of roofing work performed, you need a Princeton roofing contractor you know you can trust with the job.
At Goody's Roofing Contractors, all of our professional roofers are licensed, trained, and fully insured, and we've been providing our services to homeowners in the Princeton area since 1993. Whether you need to have your roofing completely replaced or you just need a roofing inspection, our professionals will be ready to make sure that you receive the highest quality workmanship possible. We know how important your home is to you and your family, so we always strive to ensure that you're completely satisfied with all of the services that we provide.
Give us a call today to ask any questions you have about our services, or to schedule your appointment, and we'll be looking forward to working with you.
What Our Princeton Customers Are Saying About Us
---
Two hard rains. No Leaks. Did a good job!! Thanks
– Chuck & Myra Princeton, WI | Rated: 5/5
---
It was a pleasure doing business with you! From the quote to the office staff to the amazing crew, we are thoroughly satisfied – professional and kind – that sums up your team! Thanks!
– Scott and Natalie Princeto, WI | Rated: 5/5
---
Recent Articles
What Makes Ice Dams On The Roof & What To Do About It

As much as you may like the beauty of winter, it can cause some problems for your roof. When you wake up on a beautiful morning in Wisconsin and see the sparkling icicles hanging from the trees and roof as the sun kisses everything, it can seem so surreal. The fresh snow blanketing the ground…

Read More

What is an Ice Dam and How Will it Hurt My Roofing?

An ice dam is ridge of ice that forms along the edge of a roof, creating a literal dam that prevents your Wautoma home's roof from shedding water and snow. Ice dams can prevent snow from draining off of your roof as it melts. As the water rests at the edge of the ice dam…

Read More

If you are looking for a Princeton roofing contractor, please call Goody's Roofing Contractors at 920-787-7458 or complete our online request form.