Honest Princeton Roofing Contractors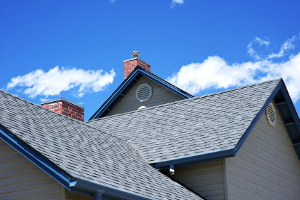 The roofing of your home is one of the most vital parts of its exterior, and keeping your roof in excellent condition is a huge part of keeping your home in great shape. Your roof is the first line of defense that your home has against weather and the elements, it's one of the biggest parts of your home's curb appeal, and it can have a huge effect on your energy efficiency. So when you need any kind of roofing work performed, you need a Princeton roofing contractor you know you can trust with the job.
At Goody's Roofing Contractors, all of our professional roofers are licensed, trained, and fully insured, and we've been providing our services to homeowners in the Princeton area since 1993. Whether you need to have your roofing completely replaced or you just need a roofing inspection, our professionals will be ready to make sure that you receive the highest quality workmanship possible. We know how important your home is to you and your family, so we always strive to ensure that you're completely satisfied with all of the services that we provide.
Give us a call today to ask any questions you have about our services, or to schedule your appointment, and we'll be looking forward to working with you.
Princeton Roofing Repairs
Your roofing could be damaged at nearly any time. It is under constant exposure to weather and the elements, and any time it is damaged, it will leave the rest of your Princeton home and other parts of your roof extremely susceptible to damages. If you suspect that your roofing has been damaged, call a professional roofing contractor as soon as possible to have it repaired.
Even if the roofing problems seem like they're small or insignificant, they can very quickly grow into problems that are detrimental to the health of your home and your roofing. And leaving the problems untreated for any amount of time only guarantees that they'll get much worse and cause more damage. The longer you wait to repair the issues, the more complicated and expensive they will be.
Our Princeton roof repair contractors can make sure that any repairs are handled promptly, thoroughly, and accurately to make sure that your roof is kept in great condition.
Princeton Roofing Inspections
It's extremely important that you're able to catch any problems with your roofing as quickly as possible, but that can be very difficult since many roofing problems will be very difficult for the average homeowner to notice. Our professionals recommend that you have an inspection of your Princeton home's roofing performed at least once every three years, as well as any time you believe anything may have damaged your roofing.
Our Princeton roof inspections will always be thorough, and we'll discuss any repairs with you in plain English before our work begins.
What Our Princeton Customers Are Saying About Us
Goody's Roofing Contractors, Inc. is Rated: 5 / 5
based on these 2 happy customer reviews.
---
"Two hard rains. No Leaks. Did a good job!! Thanks"
---
"It was a pleasure doing business with you! From the quote to the office staff to the amazing crew, we are thoroughly satisfied – professional and kind – that sums up your team! Thanks!"
---
Recent Articles
Need Roofing Services? You'll Want To Know These Roofing Industry Terms

As roofing contractors in Wautoma, WI who prefer that customers know as much as possible about their roofs, Goody's Roofing Contractors is happy to help you learn some roofing industry terms. This information is very helpful when discussing a roofing service with your contractor. As a homeowner, you should be aware of the products and…

Read More

Top 4 Questions To Ask Wautoma Roofers Before Hiring Them

As a smart homeowner, you want to make the right choice when you need a Wautoma roofer. Hiring a roofer is something you want to treat just like you would to hire someone new at your place of work. Your main focus will be about the answers you receive during the interview and what you…

Read More

If you are looking for a Princeton roofing contractor, please call Goody's Roofing Contractors at 888-568-7738 or fill out our online request form.