Asphalt Roofing Shingles in Wautoma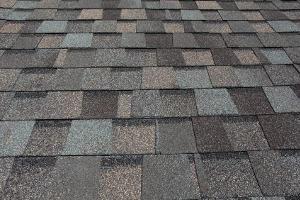 A majority of homes in the US have asphalt roofing shingles. One of the most obvious reasons for this is that asphalt is the least expensive roofing material there is. But that's not the only reason, and asphalt roofing can be an excellent choice for your Wautoma home.
At Goody's Roofing Contractors, our professionals can help you with the installation of asphalt roofs, and we can also help you decide if it's the best choice for a roofing replacement or installation based on your home's architectural design, your budget, and your cost efficiency needs.
If you need any professional assistance with an asphalt shingle roof, give us a call today, and we'll make sure you receive the best service possible.

As a Owens Corning Preferrer Contractor,
we can offer a 50 year, non-prorated warranty.
Our Professional Roofing Contractors
All of our Wautoma roofing contractors are licensed, professionally trained, and extensively experienced. So no matter what your asphalt roofing needs are, we can guarantee that you'll be satisfied with our services and workmanship. We know what a huge role your roofing plays in the well-being of your entire Wautoma home's structure, so we'll always make sure that it's in the best condition possible.
Whether you need a couple of shingles replaced, have a slouch in your roofing, or need a complete roof replacement, we'll be ready and eager to make sure that your asphalt roofing is healthy, sturdy, and efficient.
Choosing Asphalt Shingles for a Replacement
When you're choosing a roofing material for a roof replacement, there are several factors you'll need to take into account, including your home's appearance, the cost and efficiency of the material, and your budget. Asphalt roofing shingles is incredibly popular, and that's due in part to the fact that it's inexpensive. It's the least expensive of roofing materials, but it's not the most durable.
Asphalt roofing shingles will require more intemperance and repairs than other roofing materials, but these services will be much easier and less expensive than they would be for tile, metal, or concrete roofing. So if you're on a budget, asphalt roofing may be your best choice. It's also worth noting that asphalt roofing is aesthetically versatile, and it'll work well with nearly any architectural design or decoration style.
Our professional roofing specialists can make sure that your new roof is a perfect for fit your Wautoma home, and that it's installed properly and professionally. We understand how important your roofing is to your home, and how important your home is to you. So we'll make sure your new asphalt roof is in the best condition possible.
Our Wautoma Asphalt Roofing Contractors Provide:
Roofing shingles
Roof shingles
Asphalt shingles
Asphalt roof shingles
Architectural asphalt shingles
Asphalt shingle roofs
Shingle roof installation
Asphalt shingles
Asphalt shingle roofing
Asphalt roofing shingles
Shingles roof
Asphalt roofs
Recent Articles
Why You Need Seamless Gutters

No Joints In Seamless Gutters If you've been wondering why seamless gutters are best for your Wautoma home, there are good reasons. Do you have gutters on your home? Are they connected at joints along the roof line? If so, you have seamed gutters. Any type of gutter system is better than having none. Gutters…

Read More

Common Signs That You Need Professional Roof Replacement

Is it time for roof repairs? You may notice something that seems off with your rooftop and think you need repairs. However, the truth may be that it's time for replacement, a more extensive, expensive, and labor-intensive project. You don't have to worry about being misled when you work with reputable Wautoma roofing contractors like…

Read More

If you're looking for asphalt roofing in central Wisconsin, call Goody's Roofing Contractors at 920-787-7458 or complete our online request form.