3 Useful Tips To Prepare Your Roof For Fall
---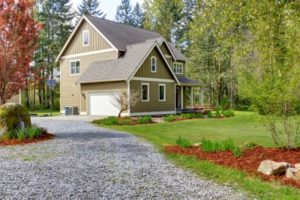 With fall just a few short weeks away at this point, most homeowners are taking a step back from home improvement projects just to enjoy a bit of everything the season has to offer. Whether you enjoy scouring the pumpkin patch for that perfect carving pumpkin, getting things ready for visiting family in the coming months, or you just enjoy having a cup of coffee while taking in the milder weather, fall has something for everyone. However, with so much to do this season, it is important to make sure that you aren't forgetting about things that need to be done around your home as summer comes to a close, and one of the most important things to do during this seasonal transition is to make sure that your roof has everything it needs to make it through the coming fall and winter seasons. To help highlight just a few of the things you can do right now during the transition between summer and fall to prepare your roof for what's ahead, our team of professional Wautoma roofing contractors have taken the time to put together this short list that we hope you will read through and enjoy.
Clear Away Debris
While falling leaves are something most homeowners are accustomed to dealing with all throughout the year, we all know that they become a much bigger issue during the fall. When leaves and other debris start to pile up on your roof, they can trap moisture, and all of that moisture can lead to the formation of mold, mildew, and even algae over time, all of which can start to deteriorate the surface of your roof, as well as make your home look dingy overall. This fall, it is important to take the time to clear your roof of any lingering debris in order to keep it from piling up, or to have a skilled professional come out and do so for you.
Clean Your Gutters
Despite the fact that they are one of the more overlooked aspects of your roofing system, they are easily one of its most important features. Your gutters are responsible for channeling water down from your roof and away from your home's foundation, but if they are stuffed to the brim with leaves and other debris, they might not be able to perform their job like they are supposed to, which can be very problematic as things start to cool down in the coming months. If your gutters are trapping water when the temperatures start to drop lower and lower during the late fall and winter months, you could wind up with ice dams in your gutters, which can be quite dangerous for your home, as well as difficult to get rid of. This fall, make sure that you break out the ladder and give your gutters a thorough cleaning, or have a professional come out and do so if you are worried about getting up on the ladder to do so.
Get A Roofing Inspection
The spring and summer can be a rough time for your roof, and in order to keep your roof in the best shape possible, one of the most important things you can do is have a professional come out and give you a proper roof inspection. During the course of this inspection, our team of skilled professionals will be on the lookout for any signs of damage that might have slipped beneath your notice, as well as what needs to be done in order to repair them and get your roof back in good working order for the upcoming fall and winter.
If you are looking for a professional roofing contractor in the Wautoma area, give us a call today at 920-787-7458 or complete our online request form.