Thorough Roof Inspections for Wautoma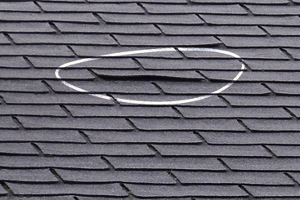 When there's a problem with your roof, it's very important to take care of it as quickly as possible. Even seemingly small problems will quickly grow into major ones. But roofing problems aren't always easy to notice, and many homeowners won't find problems with their roof until the issues have become detrimental.
Catching problems as early as possible will cut down on your repair costs tremendously, but the only way to make sure you catch them is to have regular roof inspections performed by a professional. At Goody's Roofing Contractors, our professional roofers can find any roofing repairs that need to be taken care of and eliminate them before they do any more damage to the roofing of your Wautoma home. We recommend you have inspection of your roofing performed at least once every three years.
Our Professional Roof Inspectors
Our Wautoma roofing contractors are licensed, certified, and professionally trained and experienced. So we can guarantee that you'll receive the best quality workmanship around. We know how important your roofing is to your home, so we'll do everything we can to make sure it's in the best condition possible.
What We'll Do During an Inspection
During our roof inspections, our roofing contractors will look for any:
slouching
missing or damaged shingles
moisture damage
any other potentially detrimental problems
If we find any problems that need to be repaired, we'll discuss them with you in plain English.
We'll never suggest any repairs that aren't necessary, and we'll never use scare tactics to convince you that any work needs to be done on your Wautoma home's roofing. And we'll never move forward on any repairs without your full approval. We offer free estimates, and they'll always be completely honest and accurate.
Importance of Roofing Inspections
Your roofing is a crucial part of the entire structure of your Wautoma home. It protects your home's foundation and prevents several expensive and complicated problems from occurring. But when your roofing is damaged, the rest of your home becomes very vulnerable.
With regular roofing inspections, you can rest assured that will never happen. Our professionals recommend that you have an inspection at least once every three years. So you'll always know that no major problems are threatening your home's structure.
Storm Damage Inspections
During a storm, your roof is one of the most vulnerable parts of your home. It's working to protect the rest of your home, but because it's your first line of defense, it's the first thing to feel the effects. You may not be aware of damages your roof has sustained during a storm, so if there's any suspicion, you're best course of action is to call a local roofer for roof inspection services.
If any other part of your Wautoma home has been noticeably damaged by anything during a storm, chances are your roof has been damaged as well.
Our Wautoma Roof Inspection Contractors Provide:
Roof inspection services
Roof inspection checklists
Roofing inspections
Roof maintenance
Flat roof inspections
Leaky roof inspections
Metal roof inspections
Flat roof maintenance
Roof repair services
Leaking roof inspections
Flat roofing maintenance
Roofing repairs
Recent Articles
How To Keep Your Roof In Great Shape

The summer months can be particularly rough on your home's roof at times, and one of the best things you can do for your home this summer is to ensure that you are giving your roof the kind of care it needs to make it through the coming summer months without issue. To help you…

Read More

What Makes Ice Dams On The Roof & What To Do About It

As much as you may like the beauty of winter, it can cause some problems for your roof. When you wake up on a beautiful morning in Wisconsin and see the sparkling icicles hanging from the trees and roof as the sun kisses everything, it can seem so surreal. The fresh snow blanketing the ground…

Read More

If you're in need of a roof inspection in Wautoma, call Goody's Roofing Contractors at 920-787-7458 or complete our online request form.