Ripon Roofing Contractor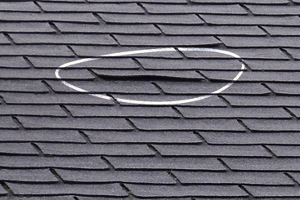 The condition of your home's exterior is totally dependent on your home's roofing-keeping your home's roofing in great condition is a great way to keep the rest of your home is great shape. Your roof is the first and most important piece of defense that your Ripon home has against sunlight, rain, heat, and snow. It's also a big part of your home's energy efficiency, as well as its resale value. So when you need to have your roofing worked on in any way, it's important that you hire a professional roofing contractor you can trust.
All of the professional Ripon roofers at Goody's Roofing Contractors, Inc. are licensed professionals with extensive training and experience, so when you hire us, you'll be receiving the highest quality workmanship possible. We know that your roofing is an extremely important part of your home, and we know how valuable your home is to you and your family, so we'll do whatever it takes to keep it in the best condition possible.
Give us a call today with any questions you might have about our services, or to schedule an appointment, and we'll be looking forward tow working with you.
Roofing Repairs in Ripon
Your roofing constantly has exposure to weather and the elements, which means that it can seriously damaged at any time. And when your Ripon home's roofing is damaged, it leaves many other parts of your home susceptible to other damages. if you believe that your roofing has sustained any damages whatsoever, call our professionals for repairs as soon as possible.
Even if the damages to your roof small or insignificant, they can very rapidly grow into major problems. It's important that you have any roofing problems repaired as soon as possible. The longer the problems are allowed to go untreated, the more complicated and expensive they'll be when you do have them repaired.
Our roofing contractors will thoroughly repair any problems that you encounter with your roofing, and we can guarantee your total satisfaction with all of the services that we provide.
Ripon Roofing Inspections
Any problems with your roofing need to be found and repaired as soon as possible after they have developed, but even noticing these problems can be very difficult for the average homeowners. Most roofing problems won't be noticed until they've had time to grow into major issues, like a leak in your kitchen or living room. For that reason, our roofers recommend that you have your Ripon home's roofing inspected at least once every three years, or any time you believe your roofing may have been damaged during a storm or other event. Our inspections will uncover any problems that your roofing has.
Recent Articles
What Makes Ice Dams On The Roof & What To Do About It

As much as you may like the beauty of winter, it can cause some problems for your roof. When you wake up on a beautiful morning in Wisconsin and see the sparkling icicles hanging from the trees and roof as the sun kisses everything, it can seem so surreal. The fresh snow blanketing the ground…

Read More

The Ventilation Of Metal Roofs

One thing you must know about the metal roofing on your home is how you can ensure proper ventilation because a metal roof with insufficient air circulation can experience many problems, such as heat and moisture accumulation, mold and mildew growth, and poor energy efficiency. If you suspect that your metal roof is inadequately ventilated,…

Read More

If you're looking for a roofing contractor in Ripon, call Goody's Roofing Contractors, Inc. at 920-787-7458 or complete our online request form.
class="aligncenter video-box">