New Roof Installation In Berlin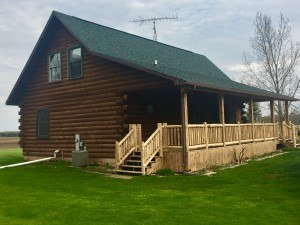 We recently completed a new roof installation on Joel and Jennifer's home. The seals were broken on the shingles from storm damage. We removed the existing roof to start with a clean deck and to meet the requirements for an Owens Corning System Warranty. Joel and Jennifer had already incurred interior damage, so it was important we insure the roof was water tight. We applied Owens Corning Ice and Water shield, and synthetic underlayment, before installing the Owens Corning Duration Chateau Green shingles. During the installation of the roof we made sure to include a new Velux fixed skylight and replaced the damaged fascia board. This was a full day's work on a steep pitched home that turned out beautiful. Thank you Joel and Jennifer for your business.
Client Review
Goody's are great people to work with. I would surely call on them again. I was most satisfied with every aspect of the project. They are fast, efficient, and provided quality work. I would like to recognize everyone for their exceptional service. Jeff is a great guy and his staff is superior.
Joel and Jennifer | Berlin, WI
New Roof Gallery
If you're looking for a reliable roofer in the Berlin area, call Goody's Roofing Contractors at 920-787-7458 or complete our online request form.