Metal Roofing Shingles in Wautoma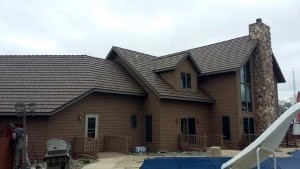 While metal roofing shingles may cost more up front than other materials like asphalt or even cedar shakes, it also has several other advantages over other materials. Asphalt shingle roofing will require frequent repairs, and they'll need to be fully replaced after around 10-15 years. Metal roofs, on the other hand, can be considered a lifetime purchase:
They'll last at least 50 years.
They can also help reduce your energy costs, and may lower your insurance payments.
Metal roofs almost never need repairs, and they'll increase the resale value of your home.
The roofers at Goody's Roofing Contractors have been providing roofing services to homeowners in Wautoma since 1993. We take pride in consistently providing the highest quality metal roofs and superior workmanship at the most reasonable rates. Our contractors are all licensed, professionally trained, and extensively experienced, so we can guarantee excellent performance at every job we perform.
We'll make sure that your new metal roof is professionally installed and will offer benefits to your home for several years.
Metal Roofing Installation
Your roofing is one of the most crucial parts of the structure of your home. It's responsible for keeping your home from all sorts of damage. So when you need your roofing replaced, you need to hire a professional you know can handle the job.
Our Wautoma roofing contractors have the experience and training to make sure that your new metal roof is installed on your home promptly and professionally. We offer KasselWood, KasselShake, and KasselShake with Thermobond. Plus, all of our work is 100% guaranteed. So if you're not satisfied with our services, we'll be back to make sure it's properly done.
Benefits of Metal Roofs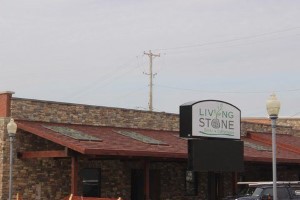 There are a lot of benefits to having a metal roof that many homeowners never consider. Copper, stainless steel, and zinc roofs will only need to be repaired if there is a problem with the design or installation. They'll last a lifetime, so you'll never have to worry about your Wautoma home's roofing again.
Metal roofs are the most durable roofing material there is. They won't rot, crack, or leak, and they can't be infested by termites, pests, or rodents. They can also withstand being struck by nearly any type of debris without being damaged. They can't catch fire, will shed ice and snow, and can withstand winds of up to 160 miles per hour.
In case it crossed your mind, your new metal roofing will not increase your Wautoma home's chances of being struck by lightning. In fact, if your home is struck by lightning, the roof will dissipate the electric charge.
Our Wautoma roofers can make sure that you receive the highest quality metal roofing services available, whether you need an installation, replacement, or repairs and maintenance.
Our Wautoma Metal Roofing Contractors Provide:
Metal roof installation
Metal roof repairs
Metal roofing systems
Metal roofing materials
Metal roofing installation
Standing seam metal roofs
Residential metal roofing
Metal roofing services
Metal roof shingles
Metal roofing shingles
Standing seam metal roofing
Metal roof maintenance
Recent Articles
8 Things You Might Not Know About Metal Roofing

Metal roofing is rapidly growing in popularity among Wautoma homeowners, most likely due its durability, low-maintenance, and low cost. It's perfect for any home or commercial building, and our metal roofing contractors can make sure it's properly designed and installed. Still, asphalt shingles remain the most popular choice of roofing material across the nation. Asphalt…

Read More

The Ventilation Of Metal Roofs

One thing you must know about the metal roofing on your home is how you can ensure proper ventilation because a metal roof with insufficient air circulation can experience many problems, such as heat and moisture accumulation, mold and mildew growth, and poor energy efficiency. If you suspect that your metal roof is inadequately ventilated,…

Read More

If you're looking for metal roofing services in the Wautoma area, call Goody's Roofing Contractors at 920-787-7458 or complete our online request form.